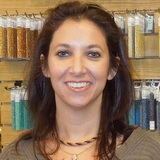 Welcome to BeadEverything.
We're always looking for fun, new beads and designs, and we always try to provide the best customer service. Please let us know what you're looking for - we'll do our best to find it.
Watch our LIVESTREAM SALES on FaceBook, stay tuned for our next date TBA.
HAPPY FEBRUARY!
AMETHYST is on sale 20% all month.

For the safety and security of all who enter our shop, we have some rules everyone needs to follow, NO EXCEPTIONS!
* Masks MUST be worn properly over the nose and mouth at all times.
* EVERYONE must use hand sanitizer upon entering. That's why we have the chair with the big bottle of sanitizer blocking easy access, it is meant to be in your way! You may use your own sanitizer if you wish, but all hands must be cleaned before you can touch anything here. You must sanitize even if you are wearing gloves.
* Please try to keep your distance as much as possible. We know its hard with what we do, just try. We all need reminders sometimes.
* We are not having open table space right now for working on projects in the shop. We plan to reopen our tables once it is truly safe to do so.
* We are NOT booking any parties or groups of any kind at the moment. We will not take our classes "on the road".
* Classes are currently limited to 3 people max, so everyone can be socially distanced.
* All tools, trays, tables, chairs, and our bathroom are sanitized after each person. If anything appears wet or spotty, its just antiviral/antibacterial cleaner.

Thank you for your understanding and continued support! Without our loyal customers we would not have survived the first wave of this pandemic. If we all follow the rules we will all get through this safely!
---
Bead Everything and design stuff (B.E.A.D.S) opened in 2016, a completely new bead store in White Plains, bringing you the best in beading. We have plenty of convenient parking thanks to a new Municipal parking garage on the corner.

Our friendly, knowledgeable staff are here to answer your questions. Please come in to use our free work tables and let us help you while you bead.

Or take one of our jewelry making classes: We offer everything from introductory stringing and wire wrapping to beadweaving, and advanced project classes. Take a look at our class schedule.

BeadEverything is the best source in Westchester County for all your beading needs: with wholesale semi-precious stones, Miyuki and Toho seedbeads, Southwest turquoise, fresh water pearls, Swarovski, cabochons, buttons, lamp work, fire polish, Czech glass, ethnic beads, Pandora-style beads, precious and base metal chain/wire/findings, stringing, tools and more.

Join our mailing list to receive information on new classes, trunk shows, special sales and promotions and "What's New".
HUGE NEWS! Semi precious from our case is on SALE 30% off until February 26!
---
---

We send occasional emails about classes, new inventory, special sales or trunk shows. And it's easy to unsubscribe at any time.
---